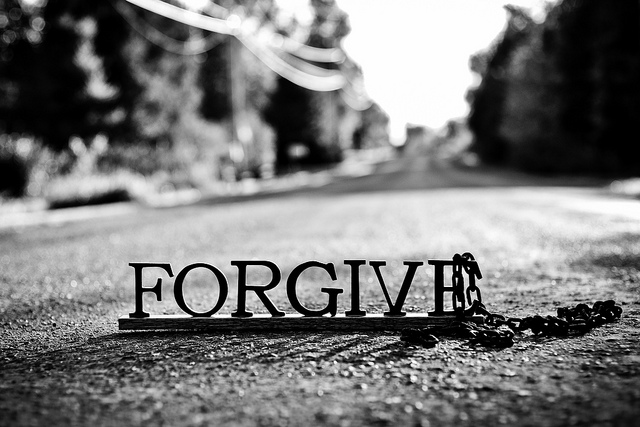 Yes, I know what you are thinking, TWO?!
But I thought Jesus said there's only one?  I recently caught a FB Live feed of a well known pastor in Atlanta, Ga talking about a second sin that won't make it past the mercy seat. Yikes.
Pastor Jentezen Franklin of Free Chapel Church, is about as doctrinally solid as anyone I would trust  my ears, eyes and heart gates with as it pertains to the Gospel of Jesus Christ.
So, when I heard him say there are two unforgivable sins, with a lump in my throat, I tuned in thinking, oh great, just what I need, another thing that could separate me from GOD forever. 
The second unpardonable sin is this: UNFORGIVENESS. 
When you think about unforgiveness…
how many of you can see someone in your mind's eye or a moment in time or even yourself in that picture? If that's the case, it may be time to not only take what I'm about to share to heart, but take action too. This spans cultural (racial) and party lines along with employers, clubs, organizations and churches. Go big or go home.
When I literally charted out a list of individuals and organizations that could possibly fall on my unforgiven list, I was stunned to realize that our last presidential administration was on that list too.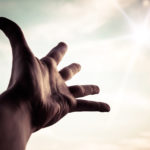 Along with several of my state legislators who came on my show to say one thing only to be elected and execute another.
I felt deceived, cheated and silly for giving them a platform from my microphone. I felt like somewhat of an accomplice. After all, it was with my blessing that I offered them time on my show.
Their apparent post-victory change of heart misled a constituency and I take my audience seriously. It's an honor. And yes, I know I'm not responsible for my guests' moral aptitudes, but years spent as a political speechwriter left me with a very clear understanding of the responsibility that comes with a pen or a microphone. (lesson learned) 
Just being honest.
that if we don't forgive, we will not be forgiven. Amen or ouch?  I didn't write it, but I believe it.
As someone who visits the throne of God regularly for major mercy, I have less than zero leg to stand on for not extending it to someone else. And no, I don't say I forgive and then quote "vengeance is mine, saith the Lord'. I call that Christian Karma. And I don't subscribe to karma for one reason: She is indeed a merciless witch. And I need all the mercy I can get.
Again, just being honest.
I took my list, Obama administration and all, (yes, even Loretta Lynch), relatives, friends, past business partners, past church leaders and members (even myself), the living and the dead, and I put the cross of Jesus between them, their offenses and my heart. I lifted that list up, said each name and offense out loud, in faith, and I asked to release them from all debts. By faith, I believe it is done.
I can't afford to carry their oppression into my today or future. It's senseless. Their offense was real and painful enough, but why carry that in my body? Nope.
And you, my friend and fellow sojourner, have the same choice.
As  I often say on my show, let make America great again begin in our own mirrors. Take some inventory, honest inventory, of people, moments, disappointments, the chaos of today's political climate, your own offenses against yourself and others and in faith, take them before the throne of a merciful God.
His mercies are new every morning…
Don't let another day go by that you don't partner with the author of liberty to secure yours. Your generations are counting on your choice for health and liberty and so is your eternal accountability. Keep your accounts short with God.
We are all capable of some pretty crappy choices. Political persuasion, religious sect, gender, sexuality and nationality are all inconsequential. As the human race, nothing is beyond our vain imagination.
But, just remember something: God asked Adam in the garden, "WHO told you, you were naked?"
Clearly, we have an enemy who would have us believe there aren't consequences to holding on to unforgiveness. He gives us the 269 reasons we are entitled to hold on to offense.  Yet, The Author of liberty warns us that it will cause our hearts to harden.  Well, the devil is the father of lies and oppression. Jesus said so.
Let. It. Go.
Confess, receive YOUR forgiveness, forgive others and move forward in your freedom. The cross of Christ secured it. Let's live it.
That's the way of the Father of liberty & life, let it be so with us.
xo,

Pssst….We all know of someone who could use liberty in this area, feel free to SHARE this post on your social media outlets as well as, email. We can't be afraid of offending each other. This is about love & true liberty.  If the Spirit lays someone on your heart who may be stuck in a pit after a divorce, betrayal, job loss, rejection or even stuck in caustic political rhetoric etc… this may be a great source for healing. It was for ME:) xo
Image Source: Shutterstock/Onyx