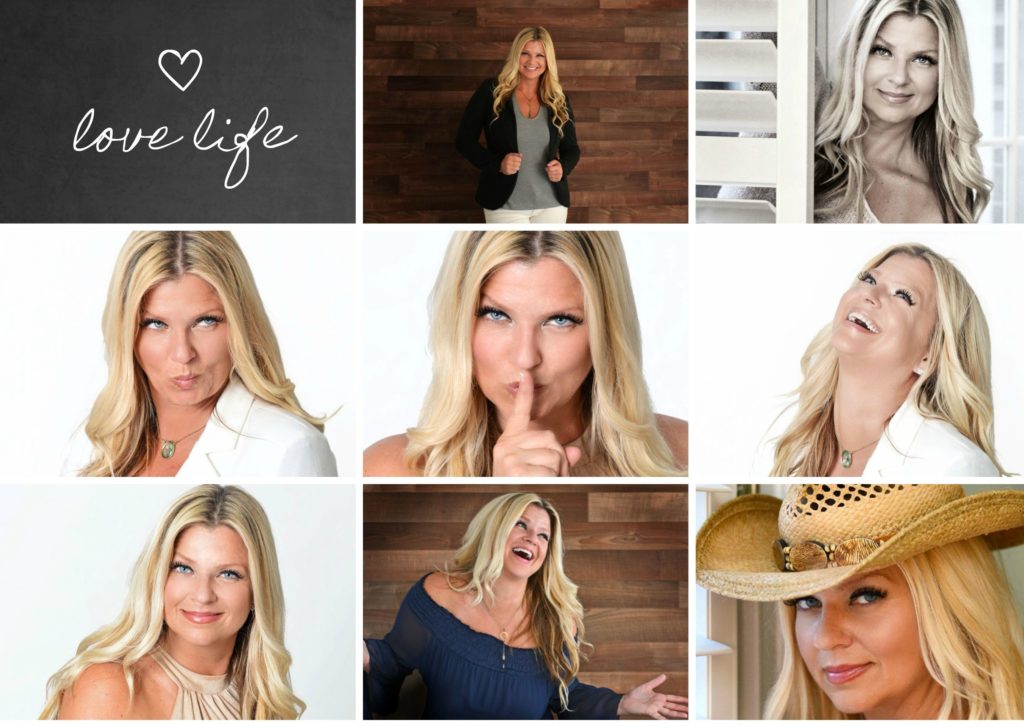 Hi! I'm Monica.
I'm a radio host, author, Grammy-nominated vocal artist, musician, Christian, political and business consultant—did I forget anything?—oh, yes, widowed mother of one amazing daughter.
That's me—Monica Matthews. There's only one of me. (Glory!)
I believe communication is key. So I engage in candid conversations about about Faith, Life & Politics.
Why? Because I can.
My friends would use one word to describe me: Honest.
I keep it real for one reason—FREEDOM. It's too important to do anything but defend it with Truth.
I am confident of my expertise in one thing: my life.
I'm not afraid to apologize when I'm wrong, but…just so ya' know, that's about as rare as a sasquatch sighting. (See? Sassy.)
A Little of My Story

A widow of 17 years to ALS, I'm a single mother to one college Junior and owner of one black POM puff named Bella.
I'm the daughter of a German mother and Greek father (hence my eclectic music genres).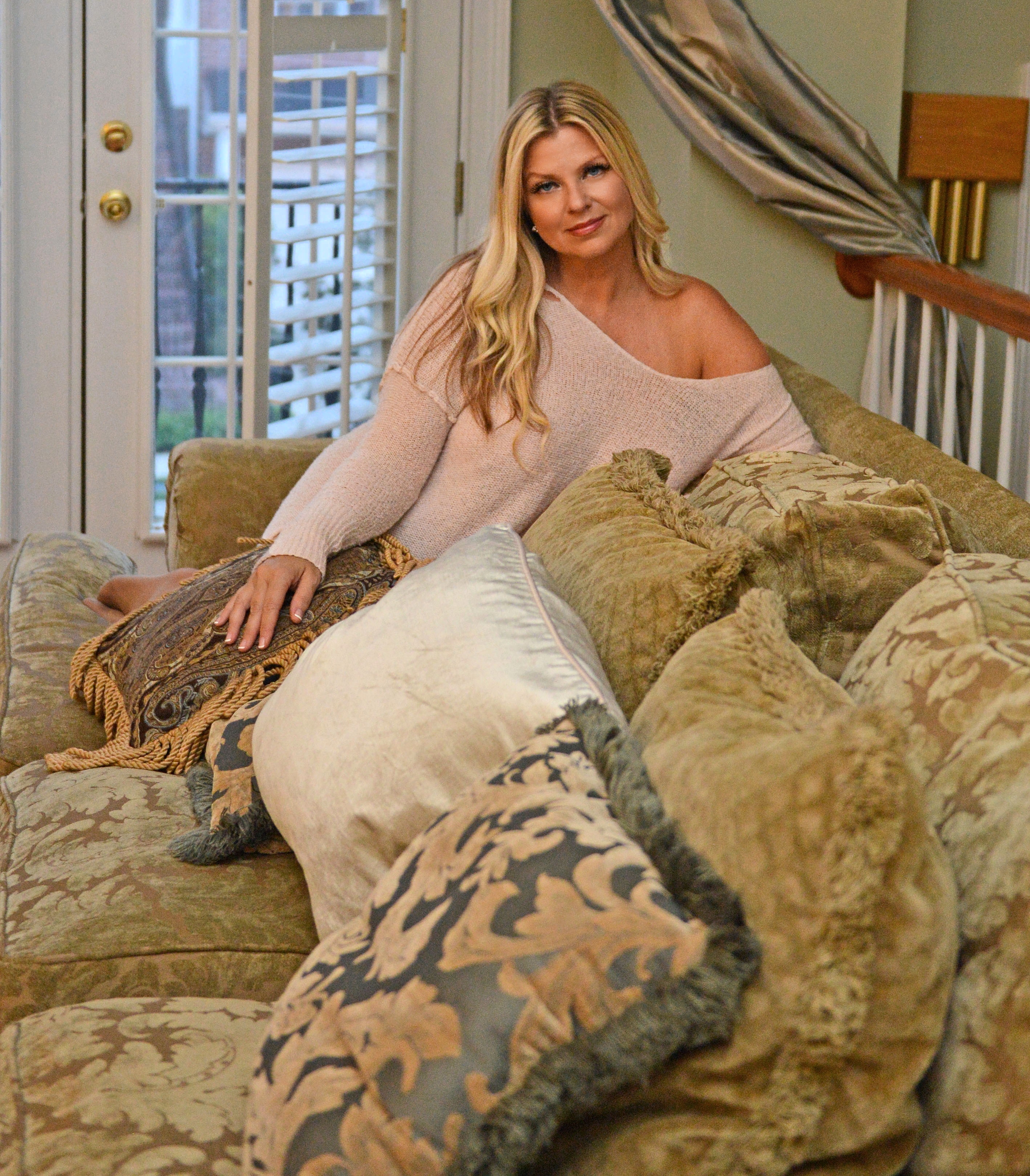 I'm also the daughter of the most High God and fiancée to Jesus Christ.
After 6 years in ministry, there's pretty much nothing I haven't heard or seen. Nothing.
Serving as campaign manager, speech writer, and minister—coupled with the struggles of single motherhood—have taught me more about life than a free Bernie Sanders Socialist education ever could.
And it's from all this LIFE that I speak, share, care and seek to help YOU connect the dots.
I've got a lot to say and God said: Speak, Girl!
You can listen to my show—The Monica Matthews Show—on air, online, or via my podcast. Check it out here.
Join Me for Candid Conversations
Discover more about my story here. Listen to a free sample of my music here. Find out more about The Monica Matthews Show with a click here.
Need a speaker, consultant, or coach? Find out how to work with me.
Click here to follow events about my new book! When Jesus Isn't Enough: The Ultimate Meal for the Starving, Single Woman.
---
Sign up to get my latest candid thoughts on Life, Faith & Politics delivered to your inbox. I'll give you a FREE resource, There's a Truth for That! 10 Reasons to Celebrate When Life Gets You Down, to say thanks!
---
Do You Want to Make a Difference?
If you're like most of my readers and listeners your faith is important to you. So is your freedom—your freedom to live what you believe, to say what you think, and to defend the greatest nation on earth.
You're sickened by so much of the craziness you see and the bickering you hear in the world today. You're tired of all the voices yelling at one another, but you still believe TRUTH matters.
You wake up every day wanting to make a difference.
But it's not easy to keep moving forward sometimes, especially when
you feel as if you've made too many mistakes in life already,
you worry about the future of our freedoms in America, or
you fear the evil that stands against you may just be stronger than the good within you.
If you've ever felt that way—join the club! You are not alone.
We've all been there. We've all wondered if we could really make a difference.
And we've all listened to the lies designed to get us to drop out and let the world collapse around us.
I Know How You Feel
I know what it feels like to fall down and feel as if you could never get back up.
Sometimes it can feel as if life has just taken everything out of you and left you wondering if you'll ever be satisfied again.
It's easy to feel overwhelmed by the attacks on our FREEDOMS—both the freedom we find in Christ and the God-given freedoms we enjoy as Americans.
For years, I, too, struggled to make sense of it all. As a widow of 17 years to ALS, I'm a single mother who's endured some of the worst that life could throw at me.
I've made my share of mistakes (sometimes falling flat on my face), but by God's grace, I've kept getting back up—because greater is He who is in me than he who is in the world. (Can I get a witness?!)
I've had to confront the reality that if the world is going to change, it has to begin with me.
I can't run and hide—no matter how hard it gets.
I have to keep speaking the truth—to myself, to you, to everyone who tries to restrict our precious freedoms.
---
Get my latest candid thoughts on Faith, Life & Politics delivered to your inbox.
---
My Passion for Music
I've been nominated for a Grammy and serve on the legislative committee for the Georgia Music Partners.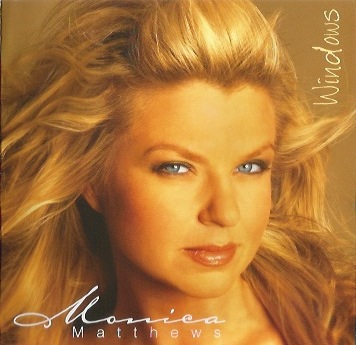 My latest album Windows is available to inspire and refresh on your spiritual journey.
I sing in multiple languages and genres and will probably sing the national anthem in my grave.
Seriously though.
I have been blessed to sing our nation's anthem for many sports and political audiences along with our military for a myriad of functions.
You can download and listen to me sing our National Anthem here.
It is my honor as a citizen of this liberty-loving nation to represent her with my vocal gift.
My Writing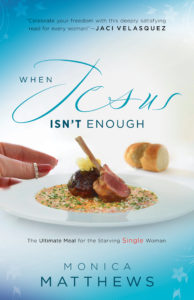 My latest book, When Jesus Isn't Enough: The Ultimate Meal For The Starving Single Woman, chronicles my life as a single Christian chick. It's juicy, honest, and it's me.
It's the story of all my ridiculous choices and of God's faithfulness in staying married to the backslider—just as He promised.
It's a call to single women—and all women—to LIVE well NOW.
The book is available in Paperback and Kindle format, and you can get your copy now!
You will NOT want to miss reading it!
My Goal for This Site
If you could use some encouragement from a straight-shooting, southern gal who cares more about speaking TRUTH to help YOU than having everyone like her—this is the place for you.
I have opinions—and I'm not afraid to share them. But that doesn't mean everyone has to be enemies. I want to give you clarity to cut through the clutter and make sense of Faith, Life, & Politics.
So be warned—candid conversations take place here.
No, I don't do "trigger warnings." No, I don't indulge in whining.
Yes, I tell the truth without apology. Yes, I talk about God my Father and my fiance, Jesus Christ.
And yes, if you care about FREEDOM, you've found a friend to keep you informed and encourage you to keep moving forward.
On a Personal Note
I love to fly (I'm actually a bird!) and am studying for my private pilot's license.
I'm also a chick who fishes, cooks, cleans, washes, takes care of my car, my lawn, and my bills.
I believe in bras. (I'm not a women's libernazi.) I can camp, get dirty, hang high and hang low.
I've performed with great musicians (Lynyrd Skynyrd) and been taken for every dime I had in this business called music.
Yep. I've lost all our inheritance and I've jacked electricity from my neighbor's back patio when I couldn't pay the bill. (I call it being resourceful—WINK!)
I've had wealth and I've had squat.
I'm a conservative and believe Jesus Christ is the only begotten Son of God who came to save our butts, died, walked through hell, snatched death's keys from satan, ascended into heaven and is faithful to finish the good work he began in us!
I've traveled the world and learned one thing—we're all the same.
Everyone's house in on fire to one degree or another, with or without Jesus.
The difference is, with His promise and truth, freedom is imminent.
Without Him, people choose to become victims and hijack the liberties of others to legitimize their own lifestyle choices and lack of liberating knowledge.
So, I talk about Jesus—a lot.
I don't believe in the liberal pastime of unicorns and rainbows.
I call it like I see it and weigh matters against the only infallible truth I know—the Word of GOD.
I believe evil is evil and good is good. I'm okay with not being liked and being misunderstood for one reason—I know who and whose I am.
I love hard, play hard and work hard.
I'll cry, laugh, and discuss matters with you and, in the end, I'll ask GOD to show me if I'm left wanting.
I believe GOD's first purpose is always people and His first priority is always freedom.
---
Sign up to get my latest candid thoughts on Life, Faith & Politics delivered to your inbox. I'll give you a FREE resource to say thanks!
---
Eternity is now, but if I have to sit next to you at the marriage supper of the lamb in heaven, you'd better not be a religious sour puss. 🙂
His JOY is our strength, His kindness converts, and He came to SAVE.
My business is YOU. Because YOU matter.
xo,