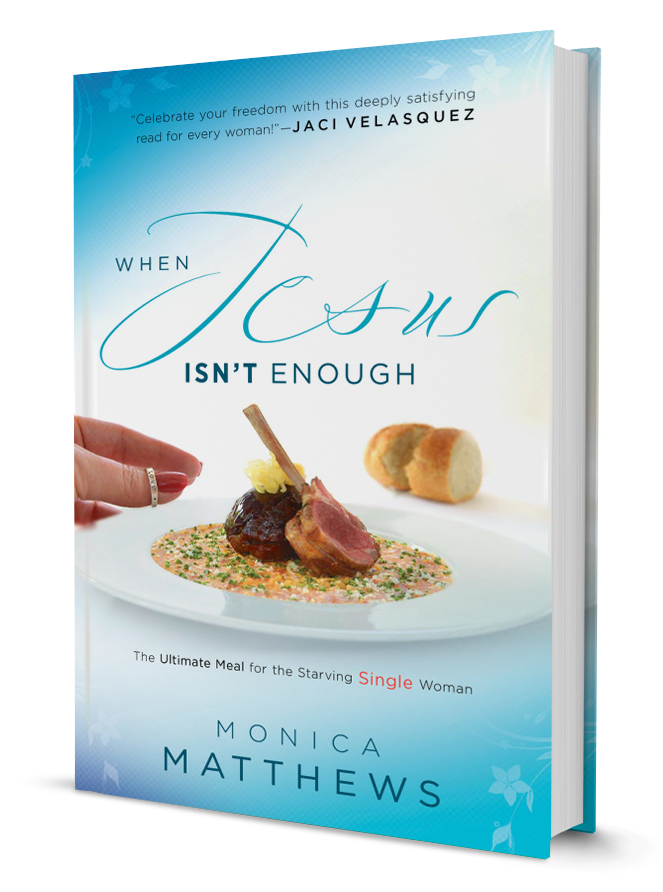 To all those who feel lonely, empty, broken, forgotten, and starving for fulfillment in life…
If you're a single woman, you've heard it a thousand times:
We don't really know why you're still single, but hang in there, girl. Just keep doing the right things, and God will bless you. Jesus is enough.
But sometimes it just doesn't feel like Jesus is enough—even though you know He should be.
Why can't you experience a fulfilling relationship with an awesome Christian guy—what's wrong with you?
As a single, Christian widow for 17 years, Monica knows what it's like to long for more.
Monica reveals how indulging in her own "buffets" left her famished and longing for food that fulfills—a feast from her Fiancé above.
What she learned and now shares here is that you can enjoy the most satisfying life by honestly answering the one question you've been afraid to ask: Is Jesus really enough?
Get it for Kindle at Amazon and for all other e-reader devices with ePub.
Invite your friends to join you! Use my FREE leader's guide for group study.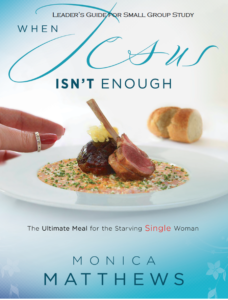 Download it now with a click here
 What People Are Saying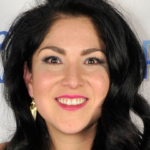 "Monica Matthews is living proof that God uses our life struggles to create sparkling diamonds. If you've ever felt discouraged, empty, or alone as a Christian woman, let When Jesus Isn't Enough encourage you to live in the freedom only Christ can bring. Monica's new book is a deeply satisfying read for every Christian woman!"
—Jaci Velasquez, Dove Award-Winning Singer, Songwriter, Actress and Author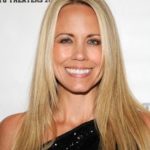 "Quick witted, strong, courageous, and authentic—get ready to go behind the scenes of Monica's journey that will inspire and give hope to many. You'll learn the source of her true identity as she challenges you to dig a little deeper in your own journey of life."
—Shannen Fields, Actress, Facing the Giants, Speaker, Producer
"Monica Matthews is a force of brutal honesty. With this offering—her labor of love for her Triune-God—she invites you to bring your hungry heart to the table and be fed. Bon appetit!" 
—Ben Chambers, Director of Young Life USC/UCLA
Watch Monica Talk about Her Heart for Helping Women
Could You Use a Deeply Fulfilling Meal for Your Soul?
If you feel less than fully fulfilled at times—sometimes even downright drained and depleted—you are NOT alone.
Monica Matthews has been there, done that—and burned the t-shirt!
As a single mom and widow of 17 years, she knows what it feels like to desperately want to feel fulfilled as a single, Christian woman.
When Jesus Isn't Enough is the book for you if you've ever…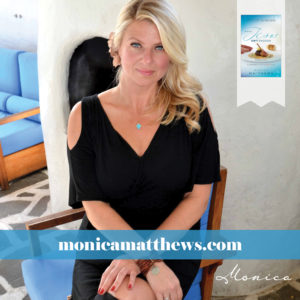 Felt you had to settle for less than God's best in relationships,
Wished you didn't feel so alone,
Made relationship mistakes you're embarrassed to admit,
Felt guilty that Jesus just didn't feel like enough,
W

anted to quench the thirst no one knows about within your soul, or

W

anted to know

why

 you can't find relationship fulfillment while so many other women do.
With her candid and often brutally honest perspectives, Monica challenges the lies women believe—lies that cause them to look for fulfillment in all the wrong places.
She exposes the poor job the Christian church often does of ministering to the souls of women—single and married alike. Sometimes Jesus doesn't feel like enough—even though all the cliches say he should be.
And she serves up a deeply satisfying meal—the ultimate meal—that could only come from the eternal Father and Fiancé of every single woman—Jesus.
---
"Monica, I want you to know that your book has brought me back to a friendship with Christ after nearly two years of feeling betrayed by him. My faithwalk had been crippled, but today I had a breakthrough and I haven't even finished reading yet! Thank you!!"—Michelle L.
"A much needed subject to be addressed. Monica delves into the subject many want to bypass and sweep under the rug. Fearlessly she shares her journey in finding exactly the meal the single heart desires."—Cindy R.
"It's hit home in so many places, past and present. Thank you so much for having the courage to write it!! I know that many will be reached and eyes will be opened because of your transparency!!" —Tiffany J.
"Your fabulous book, When Jesus isn't Enough, has brought me to tears, caused me to laugh aloud and moved me in ways that fellow Christian authors have been unable to do."—Andrea B.
"I immediately felt that I was sitting across the table visiting with a trusted friend.  I so appreciated your straight-forward honesty and transparency. I love the way you gently remind us that Jesus is the true lover of our souls and loves us the way no human ever could." —Susan K.
"Monica has exposed every fiber of her being in the pages of this book.  There is so much brokenness in the world today, how can anyone make it through the day to day without Jesus!?  As I read the pages, too many times I felt like I was reading my own story." —Pam W.
"I've just finished your book! It really spoke to me…You see, I have a habit of beating myself up.  Thank you for reminding me that I am ok!!! Your very personal style of writing was quite touching and after reading it I felt as if I had known you for many years… You laid your soul bare to write this book and it was evident…thank you for your contribution to my faith. Please, write some more!!!" —Buddy A.
---
Order the ultimate meal for your starving soul now!
Get it for Kindle at Amazon and for all other e-reader devices with ePub.
More Praise for the Book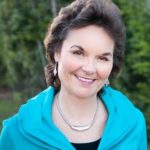 "As a widow of 17 years and a self-proclaimed woman at the well, Monica invites single women to feast at the table of Jesus, and see that He truly is enough. This is a powerful and inspiring read for every single woman."
—Ginny Dent Brant, Speaker, Author of Finding True Freedom: From the White House to the World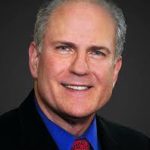 "Monica Matthews brings a lifetime of faith, moxie and experience to everything she does.  From her weekly talk show to her ministry to her music and writing, Monica always delivers an entertaining—and inspirational—outlook on life and faith. There's always an opportunity to laugh, cry, respond, and even take notes every time."
—Scott Slade, Host of Atlanta's Morning News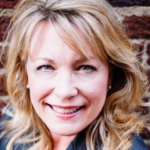 "Monica Matthews is an inspiration not only to single or widowed women, but to married women, as well. She shares her experiences in a biblically solid way that spotlights the pure gospel. When Jesus Isn't Enough is a book everyone should read!"
—Sheryl Griffin, Author and Speaker
Start Enjoying the Fulfilling Life God Has Promised You
You don't have to continue feeling lonely, rejected, isolated, and not good enough.
Monica explains her passion for seeing you—and every woman, for that matter—enjoy the abundant life and freedom God has so freely given us: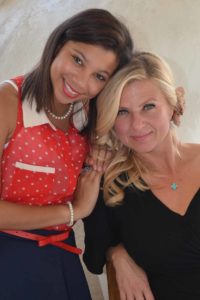 My daughter and I, in one of our many discussions about this Christianity thing, realized one night that our relationship with Jesus seems at times much like experiences we've had at fine dining establishments or at wedding celebrations.
We walk in starving and parched only to look down at the finely designed but meager-looking meal on our plates and think, really? This is supposed to satisfy our hunger and thirst? Yet in the end we realize that it was not only exactly what we needed—it was more than enough!
And I have come to find out that Jesus is more than enough. As I wrote this book—actually, prepared this fine dining experience for you—I tasted a Savior and friend with arms wide open waiting to address my needs as a woman, right where I'm at. He can do the same for you.
The problem is that we Americans are so accustomed to an abundance of food—and easy food. Our waistlines, diseases, and ineffective spirituality speak to our buffet mentality. We pick and choose and think more and bigger are better. But quality doesn't always equal quantity.
Whether we eat a legitimate meal or a spiritual one, many of us are simply engorged, bloated with sugary carbs that give us short bursts of energy but no lasting stamina. The fillers. Ultimately, these leave us exhausted, physically and otherwise.
But fine dining is not about glutting ourselves. The entire experience of dining is a celebration of life, from the chef who painstakingly envisions and prepares it, seeing to every detail, to the one who humbly serves it to our little hungry tummies. While the cost for a lavish meal is hardly menial, the reward is exponential on so many levels. We leave satisfied, nourished, comforted and replenished. We have been served with life to sustain life.
This book, ladies, is about fine dining. Nourishment. Comfort. And fellowship with other women who walk in your shoes.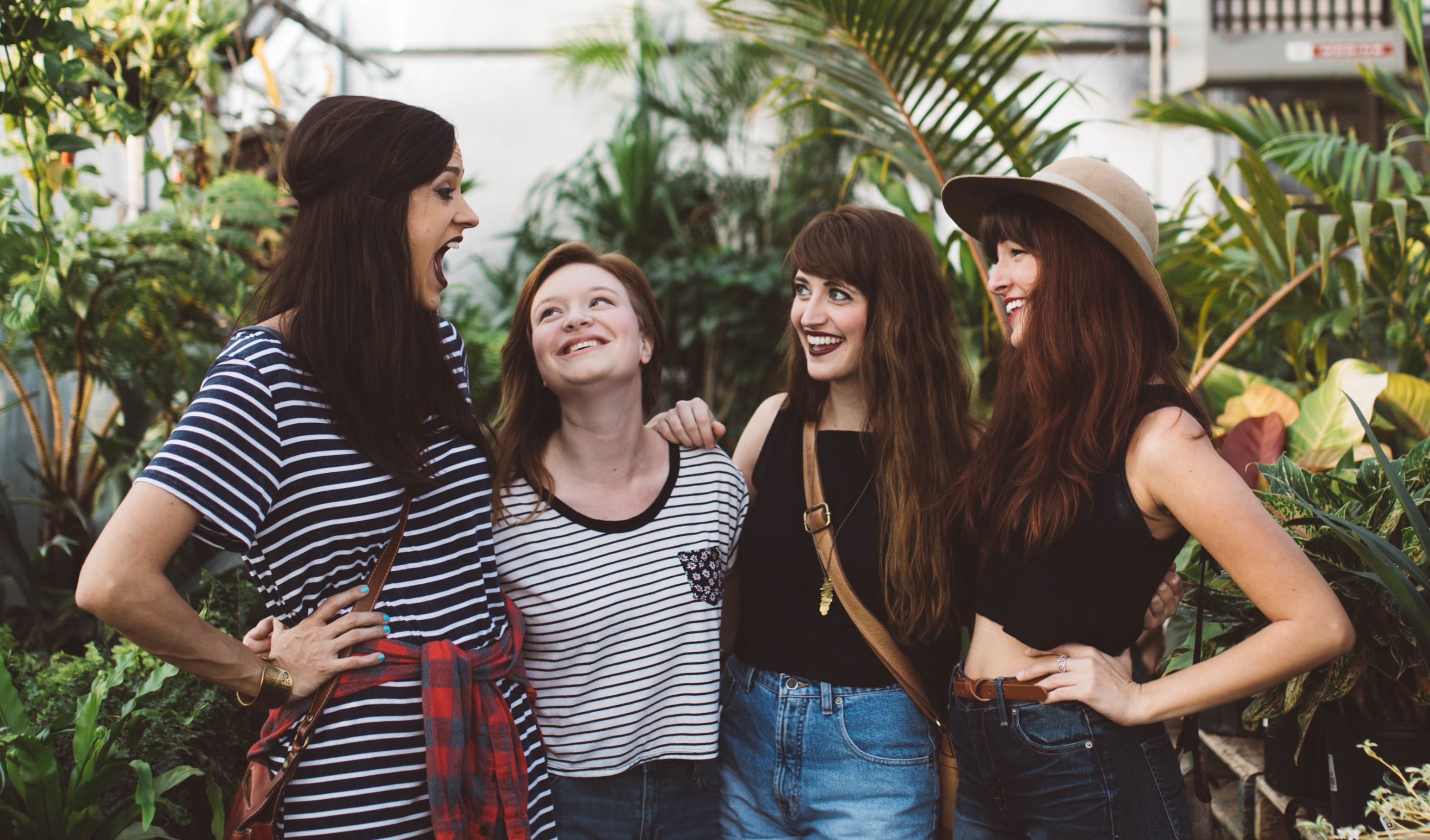 Experience When Jesus Isn't Enough and discover…
How to respond in faith when life deals you a difficult blow
The key to revitalizing your relationship with Christ
The surest way to overcome lust and the desires that so easily consume us
The awesome identity God has prepared just for you
Why you won't find the most loving man you will ever know on any dating sites, and
How to make sure you stay connected to the Ultimate Meal for your starving soul.
Haven't you survived long enough?
It's time to get ready to thrive!
Enjoy a meal with Monica today and experience God in a raw, wonderful, and deeply fulfilling way today. 
Get it for Kindle at Amazon and for all other e-reader devices with ePub.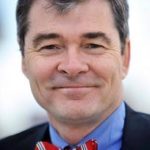 "Monica shares openly and honestly about her life and journey to Christ. Monica's easy-to-read style is candid and transparent yet convicting–as she points women towards Jesus Christ. Her message for men is much needed, too—to live responsibly, in honor, and with accountability.
—Tim Echols, Georgia Public Service Commissioner, Minister, Author, and Founder of TeenPact Leadership School.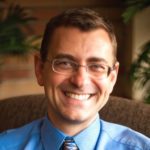 "Tired of faking it? Monica delivers a refreshing candid read for anyone who's ever felt like there must be more to faith and life. Read this book now for an inspirational meal that will leave you focused on the One who brings true satisfaction!"
—Bill Blankschaen, FaithWalkers.com, Author of A Story Worth Telling and Co-author of You Will Be Made to Care
What Are You Waiting For?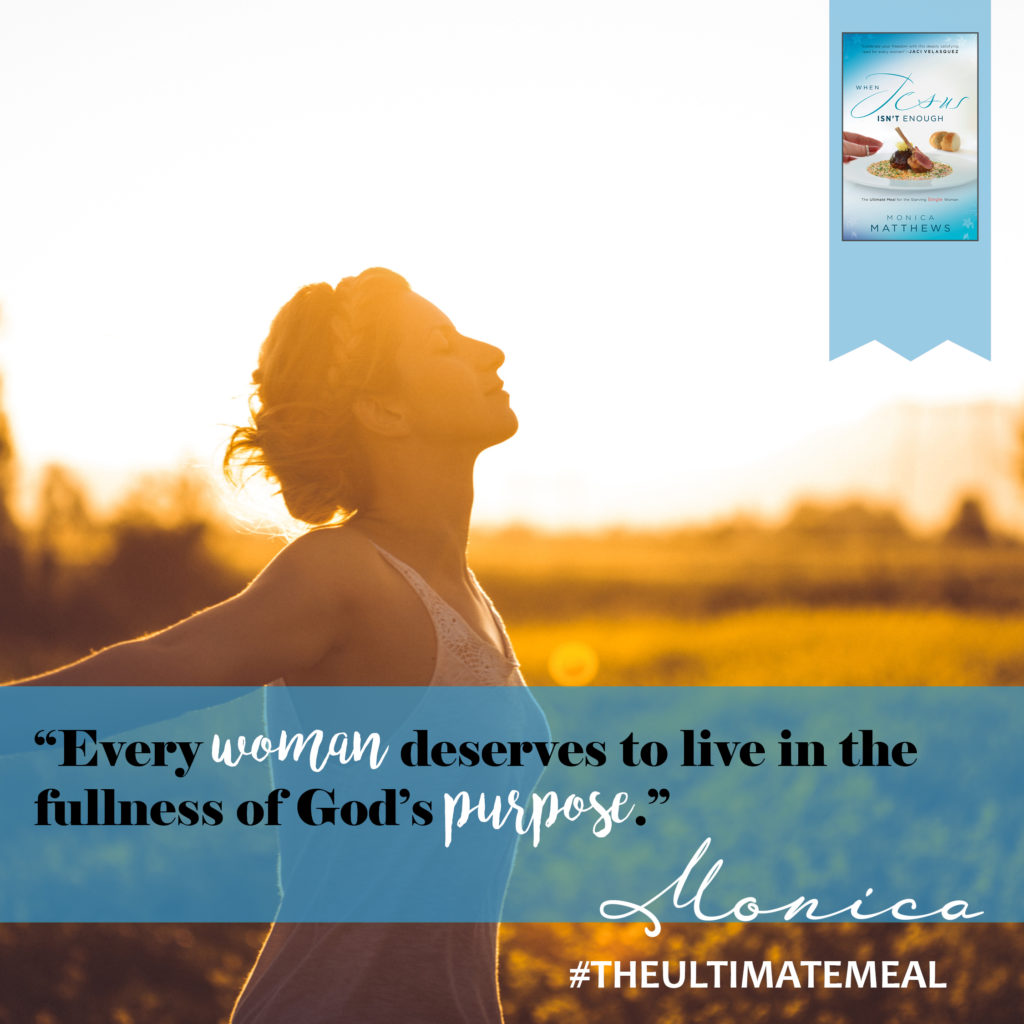 You're table is ready. A satisfying meal for your starving soul awaits.
And you don't have to eat alone.
Now is the time to truly discover who you were meant to be.
Experience the fulfillment you long for.
Start your ultimate meal now.
Get it for Kindle at Amazon and for all other e-reader devices with ePub.