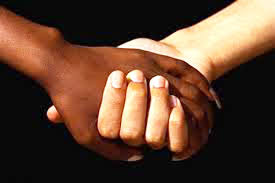 "Lest we forget at least an over the shoulder acknowledgment to the very first radical: from all our legends, mythology and history (and who is to know where mythology leaves off and history begins – or which is which), the very first radical known to man who rebelled against the establishment and did it so effectively that he at least won his own kingdom – Lucifer."
― Saul Alinsky, Rules for Radicals: A Pragmatic Primer for Realistic Radicals

IN A RECENT DEBATE with a liberal college student, Turning Point USA Founder, Charlie Kirk rebuts with a very simple phrase that stopped me in my tracks, because it's true: "YOU ARE A RACIST UNTIL PROVEN YOU'RE NOT GUILTY"

With the introduction of Court TV to the entertainment world, I knew we were on the slippery slope downward. Is it really any wonder society feels obliged and grotesquely entitled to adjudicate from our recliners?
We've been conditioned to be the judge, jury and executioner and now with the proliferation of the Black Lives Matter takeover of America, in the words of a gentleman with which I do business and co-author of a recent book, " You WILL Be Made To Care". He told you, I've told you. Many others have told you.
I can't count the number of followers I watched unsubscribe from my platform because they didn't understand my heart behind my call to stand against false social and spiritual doctrine of guilt and rebellion where 'race' was concerned. I was dubbed a provocateur. I'm in good company. Most truth speakers are. 
However, my question to you my dear patriot, is how will you respond to your own judgment and execution? How will you respond, when like others, you are hauled before your workplace inclusion tribunal to answer for the crime of posting or not posting in favor of the Black Lives Matter takeover? Well? Do you realize how many folks message me daily with actual stories of this very thing taking place? You are a racist until proven otherwise.
It's not enough for you to 'care'. You must bow and submit to the doctrine of devils that says your blood, your income, your lifestyle and freedom demand to be subjected to the scrutiny of a collective conscience rooted in Marxism and Socialism. Why? Because it's the American thing to do to make restitution for our national sins.
Yes, it's happening right now. As statues of founding fathers topple into town square fountains, relics of wars fought and movies ascribed to a point in our history are literally erased, the bottom line is, this collective wants YOU erased. Alinsky is alive and so is Satan.
So, how do we contend with evil? With good. What is good? Continue to pray for creative business solutions and economic freedom to prevail. Personally feed and clothe the hungry and naked. Pray for your enemies and their captivity to be resolved with the undying truth of liberation in and through Jesus the Christ.
Pray for confusion to rest over the camps of the enemies of freedom and actual justice. Pray for the atmosphere of our nation to be subjected to the authority of peace in the name of Jesus. Pray for your families and friends with all faith in knowing God hears and sees all. Don't give up. Don't give a single inch of ground to your enemy in the spirit realm or earth.
Pray for our President and for all his enemies to be exposed and used for God's glory. Set your mind on Christ and stay there. Set your mind on Truth and when the liars come to demand your submission, you can stand without rebellion against the Word of Liberty. This is war. Actual war. 
Some of you may need to leave long time churches feeding you stale bread of human guilt due to your Pastor's own fear of losing his 501C3 status.
Find an unwavering Psalm 91 Church. 
Hiding in the shadow of the Almighty means following God's instruction and correction that can only be heard and committed to from a place of rest. It means loving Truth no matter what you are sold. No matter how many movies, sporting events and historic relics are erased and destroyed. It means demanding that our history be preserved for our present and future generations to prevail. There is always a remnant. Prepare them. It means protecting REALITY. 

Be careful of wolves in sheep's clothing. The never Trumpers who will guilt you with earthly knowledge while using scripture with a Pharisaical spirit to confuse you and convict you with law minus the spirit by which we have been saved and sealed for eternity.
I told you five years ago when I was called to this arena, you can never separate a man or woman from their faith. Faith & politics will always thread the needle of our reality as a nation. As the church goes, so goes the nation. As your lawmakers believe, so goes lawlessness.
Get up off of your knees and STAND on the inerrant truth of liberty that demands each man and woman be subject to scrutiny by a world gone mad. HE WILL PROVIDE.

NEW! ACCEPTING PAYPAL DONATIONS HERE TO KEEP MY CONSERVATIVE VOICE ON THE AIRWAVES OF AMERICA!
IN CASE YOU MISSED YESTERDAY'S SHOW… THIS WILL HELP TIE A BOW AROUND A FEW THINGS IN YOUR QUEST TO UNDERSTAND HOW WE GOT HERE AND HOW UNHITCH OUR WAGON FROM A BURNING TRAIN.
Producer's Notes.
Must listen. Monica's terrific interview with Debbie D'Souza on husband Dinesh's upcoming movie, "Trump Card," and how the degeneration of Venezuela is a scary preview of where we could be heading in this country. Demonizing the rich, hatred of free enterprise, gun control, loathing fossil fuels, unleashing government thugs to go after the center, the Islamic connection, they are all in play in South America and now they're growing in the homeland. Sound familiar? Dive deep here. It's worth the time.Summary
The thread that unraveled Venezuela is the same one unraveling the United States.
YOU ARE WELCOME TO COPY AND PASTE THIS NEWSLETTER IN YOUR SOCIAL MEDIA /EMAIL PLATFORMS!

Simulcasting is here! SUBSCRIBE TODAY to my new Youtube Channel! https://youtu.be/fc31o4pApqM
Thank you for sharing!
I want to hear from YOU! Leave a voice message on my website blog or podcast page by using the tab on the right!

Remember,

PODCASTS are up MON-FRI and you can SUBSCRIBE to have them come straight to your phone.
As always, remember you are not alone. We're all in this together — for a better and safer America! Live, Laugh and Love more, live freely and if you're an American, act like one!

XO,