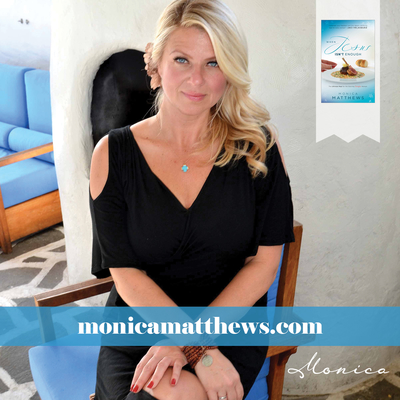 Our beloved National Anthem. For me, anyway. I can't count the number of times I've performed this song for countless Americans and foreigners alike. From ten people to twenty thousand.
I sing it with pride. With excellence in mind and a vivid picture in my head of the oceans of blood spilled by citizens of this country and abroad from days of old and even today. I sing it with honor.
It is mine. I own it. It's my national birthright. It's my battle standard, my vocal flag I pound into the ground with zeal and passion. When I sing our National Anthem no one else exists, but those who fought and fight for me to sing at the top of my lungs, the words scribbled in the heat of battle at Ft. McHenry.
It's me, our entire history and nothing in between. I don't sing with music, an orchestra or any form of accompaniment. My voice raised to the heavens to remind heaven of my gratitude and hell of my fortitude. I see my father's tears as he shared stories of lost brothers while fighting the Germans and how much laying his eyes on our flag meant to him. I hear his voice remind me to sing it with respect. And I do.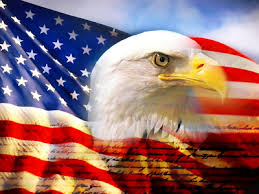 There's no greater honor for me.
I find it ironic that once again Baltimore burns. But not at the hands of the Brits, rather a culture of American born national and spiritual bastards who have been lied to, stolen from and ultimately leveraged for every form of socio-political wickedness a church, society and government can formulate. They bought it hook, line and sinker and the rest of the country is drowning in their backwash.
This past week I spent several days of my shows on the theme of identity. As I am forced to wear a face mask to enter a store to purchase provisions for my home, I find myself at a constant crossroad. If I'm not free to decide for myself, without punitive repercussions, as to the efficacy of something as fallible as a face mask then who am I as an American? Have I too been relegated to a white, female, faithful mask wearer or someone who doesn't love their neighbor whose face is covered by choice while mine isn't, by that same choice?
Just three months ago I was concerned with retirement, basic daily stuff, work, ministry etc…Today, I wonder what the black folks next to me are thinking. I wonder if the kid dressed in all black with a backpack and face mask is an Antifa child. I wonder if I'll be followed and harassed again while running in for a bag of potting soil- without a mask. This is not my America.
Like most of you, I find myself with a constant, slow drip of uncertainty and grave disappointment. The feeling of being unsafe has never been more pungent. It carries a stench throughout my day if I am required to leave my home for any reason. Don't get me wrong, I'm not hearing voices or living in my bathrobe, but I'm assaulted by the same news cycle as you.
My urban senses have been re-wired to see, hear and smell everything within 100 yards of my person. The stench is my anger. My identity as a FREE American is questioned with every Breaking News Announcement and election countdown.
I suppose the difference between me and the folks of Baltimore burning their own homes down is that I believe this place called earth is my temporary home. I'm 'passing through'. I guess you could say, I'm a little peeved that my passing through, in what seemed to be the freest nation on earth, is now threatened by those who have zero idea who or whose they are. The spiritual mental and emotional midgets are wielding the whips while the rest of us stand on our little round boxes and do the tricks demanded of us just to be able to eat at the end of the day. Our Congress reminiscent of the ringmaster who dazzles us with wide arms, great teeth and thundering voice. He makes us all believe the animals aren't in their unnatural habitat and the freaks really are people too. Gawd. The whole thing is utterly exhausting. I want a refund.
My only solace these days is the intentional time I spend in the sanity of the written Word. I ponder what I don't understand and seek Him for a reminder of my eternal citizenship. Psalm 91 has kept most of as believers together through this apocalyptic shamdemic. Today, I stumbled upon verse 4 of that chapter and the word 'rampart' caught my eye. "He will cover you with his feathers. Under his wings you will take refuge. HIS faithfulness is your shield and rampart…"
There it is. My promise. And yours. As citizens of God's Kingdom, we can choose to believe by faith, that this is exactly our identity and safety. This is our Freedom. This is our birthright.
ram·part
ˈramˌpärt/Submit
noun
plural noun: ramparts
1.
a defensive wall of a castle or walled city, having a broad top with a walkway and typically a stone parapet.
synonyms: defensive wall, embankment, earthwork, parapet, breastwork, battlement, bulwark, outwork
HIS faithfulness shouts down all the anger, worry and dread of what I see unfolding here. It silences the disappointment of abandonment of law, order and freedom by my government and citizens alike. The fortified wall of truth surrounds my mind that only I can control as I, like Key, watch this seemingly perilous fight. That too is my birthright. My shelter, my defense and bulwark, the great feathered one shelters his own in his own shadow, by his own eternal love for us- his creation.
I feed from this truth and once again I am restored. I am at peace and reminded that while the battle is real, it is not mine, entirely.
PSALM 91
He that dwelleth in the secret place of the most High shall abide under the shadow of the Almighty.
2 I will say of the Lord, He is my refuge and my fortress: my God; in him will I trust.
3 Surely he shall deliver thee from the snare of the fowler, and from the noisome pestilence.
4 He shall cover thee with his feathers, and under his wings shalt thou trust: his truth shall be thy shield and buckler.
5 Thou shalt not be afraid for the terror by night; nor for the arrow that flieth by day;
6 Nor for the pestilence that walketh in darkness; nor for the destruction that wasteth at noonday.
7 A thousand shall fall at thy side, and ten thousand at thy right hand; but it shall not come nigh thee.
8 Only with thine eyes shalt thou behold and see the reward of the wicked.
9 Because thou hast made the Lord, which is my refuge, even the most High, thy habitation;
10 There shall no evil befall thee, neither shall any plague come nigh thy dwelling.
11 For he shall give his angels charge over thee, to keep thee in all thy ways.
12 They shall bear thee up in their hands, lest thou dash thy foot against a stone.
13 Thou shalt tread upon the lion and adder: the young lion and the dragon shalt thou trample under feet.
14 Because he hath set his love upon me, therefore will I deliver him: I will set him on high, because he hath known my name.
15 He shall call upon me, and I will answer him: I will be with him in trouble; I will deliver him, and honour him.
16 With long life will I satisfy him, and shew him my salvation.
…..Oh say can you see, by the dawn's early light, what so proudly we hailed at the twilight's last gleaming. Whose broad stripes and bright stars through the perilous fight, o'er the ramparts we watched were so gallantly streaming. And the rockets red glare, the bomb's bursting in air, gave proof through the night that our flag was still there. Oh say does that star spangled banner yet wave, o'er the land of free and the home of the brave...
Be brave America.
xo,