Podcast: Play in new window | Download
If it's one thing I know about the enemy of liberty it's that if there's a way to deceive, he will exploit it. NY passes a gun confiscation bill that will ultimately pave the way for broad gun bans. I don't live on a compound. I don't wear tin foil hats. But my daddy taught me how to use the scope on a rifle and the view at the end of this kill shot is your Second Amendment.
Once man purposes it in his heart to align with fear, there is simply no end to the depths of despair and oppression he will agree with.
An entire kingdom is set upon the premise of maiming life, liberty and justice.
"Individualism must die" isn't a socio-political construct, it's a spiritual one. Why? God created us uniquely, as evidence of his majesty and unfathomable divinity. While I don't believe we are divine, I believe we are the expression of his divinity through Christ Jesus and as I always say, Jesus is evidence that God's first purpose is always people and his first priority is always freedom/liberty. Always. 
The intent of a matter, matters. This broadcast begins with Rep Jody Hice R-GA calling to question Michael Cohen, a convicted liar on his way to prison. Getting to the heart of the intent behind this Congressional charade was the reason behind the line of questioning that inevitably proved that this is nothing more than an attempt by Elijah Cummings and gang to once again,   purpose the democrats to overthrow what God has positioned. If you still don't accept that by providential appointment, Donald J Trump is the Cyrus of our day, you are forfeiting your opportunity to see with clear eyes.
The bigger picture. What is the bigger picture from day to day in your personal life? How do you process the socio-political upheaval of today? Through which lens do you see what's at stake?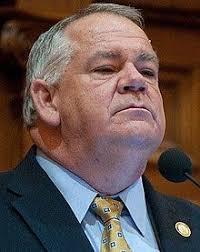 Rep David Clark reminded me in a Tweet today that Proverbs 31:8-9  is something to not only aspire to, but practice. It's why I'm on these airwaves. It again, goes back to the Monica Matthews, Holy Ghost inspired theory I mentioned above.
Hit Play!
xo,