Podcast: Play in new window | Download
Twas the night of the Atlanta Mayoral run off and all through the city could be heard shouts of division, sorrow, accusation, hope and joy.. YEP. We are an eclectic bunch in the ATL.
We LOVE our politics, honey.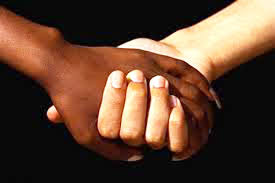 The establishment seems to be crumbling on a national level. Yes, even the black one.
The past year and (over twenty to be exact) has taught me a few things about the black race as an observer, kin, mother, wife and daughter in law to a  truly spiritually marginalized ethnicity.
Oh, by the way, we all are.. marginalized.. as long as we refuse to recognize who blesses us, we will forever allow other men and women to continue to oppress us or walk in our liberty.
Our votes matter. This vote mattered. Atlanta can't survive another divisive, arrogant, messy administration.
Oh sure, we would continue to rise vertically and be left with empty living spaces due to crime, poor transportation and lack of policing.
I'm sharing a few things tonight I've only shared in trusted company. If you judge me based on the observations I'm about to share, just save the audio file for the day I run for office. I'll stand by my word then as vehemently as I do now. Love ya.
Let's Chat.
xo