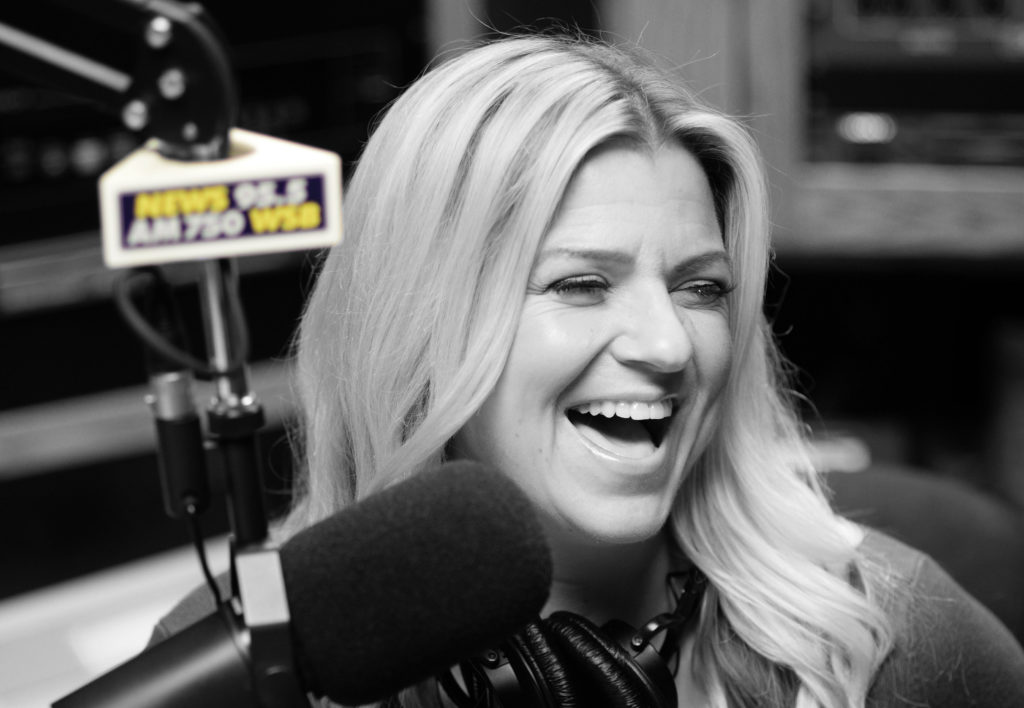 Podcast: Play in new window | Download
Listen to The Monica Matthews Show on the radio for candid conversations about Life, Love & Liberty!
Listen in the Atlanta area from Noon – 2 PM every Sunday on the Atlanta WSB radio powerhouse, 95.5 FM and AM 750. (Online live stream available here.)
Subscribe to radio show feed on iTunes and Stitcher.
Just a few of the awesome people I've been honored to host on my show include former Presidential candidate Herman Cain, Dan Cathy of Chik-fil-A, Georgia legislators and political voices, entertainers, authors, and everyday people doing extraordinary things.
What Listeners Are Saying:
"Monica, I just discovered you on WSB this morning as I was getting ready for church. I am so relieved to hear the words "when Jesus isn't enough." I feel guilty even thinking those words but that's how I feel. My second husband passed away 15 years ago this coming June 16 after a short marriage of less than 4 years. My first marriage of 20 years was to an agnostic/atheist. Ironically, my older son from that marriage is now a United Methodist pastor. Second husband Bill was a Christian and he helped strengthen my faith. The desire of my heart is for another chance at a Christian marriage. You resonated with me this morning and I will be listening to you regularly. Love from Becky." —Becky
"First time listener! I enjoyed it and will be there every Sunday." —John
"I have listened to you on WSB, for the last several weeks. Thank you,Thank you,Thank you.I haven't been to church in a while, but always feel hope after listening to your show. Please continue." —David
"I've caught your show a few times recently. Needless to say I LOVE your infectious laugh and your ability to comment on somewhat "taboo" radio subject matter with levity. I can tell your show is destined for greater things. You have yet another regular listener. Keep up the great attitude!"  —Anonymous
"As a veteran police officer, and cosmic failure at every relationship I have ever had, I took what you were saying to heart. I just wanted to let you know I liked your show and hope to hear you again. " —Anonymous
Take a listen to the latest episodes:
Click to browse the latest editions of my previous radio shows.
Radio hosts and producers!
Need a GREAT guest host you can trust to deliver? Monica Matthews is your solution to vacation hell!
Headquartered at WSB Atlanta, America's top news/talk station, Monica has the hosting savvy and production support to WOW your audience!
Email Greg(at)MoceriMedia.com or call 616.813.5277.