ACT for America
ACT for America is the NRA of national security. They are the nation's largest nonprofit, non-partisan, grassroots national security organization with 750,000 members and more than 12,000 volunteer activists.
ACT for America educates citizens and elected officials to impact public policy and protect America from terrorism while preserving civil liberties protected by the United States Constitution.
Brigitte Grabriel, Founder of Act For America, is hands down a woman who will end up in our history books for saving the nation from Sharia oppression in our lifetime.
Brigitte Gabriel is one of the leading terrorism experts in the world providing information and analysis on the rise of global Islamic terrorism. She lectures nationally and internationally about terrorism and current affairs. Her expertise is sought after by world and business leaders.
She is an immigrant with liberty in her heart, she is fighting an epic battle and it's an epic battle YOU are needed to win!
---
College Recovery
Addictions begin at a young age. Supporting networks that invest in the recovery of our youth is a top priority for me. The word dream has its biblical roots in the term RECOVER.
Part of my mission is to recover for my Heavenly Father those souls who have been misguided by the enemy of all life by giving a voice and face to those causes on the front lines of the fight for our youth.
JOIN ME today and invest in your future. This is Kindgomization.
Find out more at http://collegiaterecovery.org or click on the image below: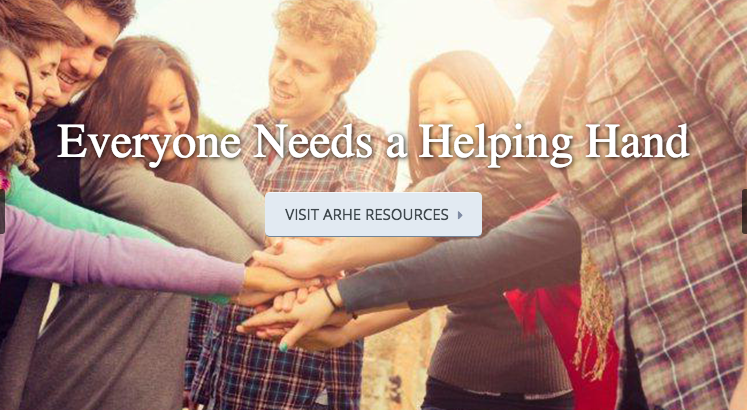 ---
Alive and Free
In a time of cultural polarization and calls for reparation, I'm calling us to repair what has been broken by the enemy of all things order, family and community.
It's time to understand the nature of violence and provide a safe place for real dialogue and effective measures to change the course of our nation.
Discover more at http://stayaliveandfree.org or click on image:
---
Restoration of Women
She Is Safe works to prevent, rescue and restore women and girls from abuse and exploitation in high risk places around the world, equipping them to build a life of freedom, faith and a strong future.
Discover more at https://www.sheissafe.org/about/how-we-work/ or click on image:

---
Check out the book Forgotten Girls by the founder of She Is Safe, Michele Rickett. This book tells stories of deep pain, inspiring courage and hard-won hope. They are stories of God working through compassionate people to rescue and restore lives, creating new paths.

---
Campanions for Heroes
David Sharpe (originally from Saint Simons Island, GA) served in the U.S. Air Force Security Forces where he endured several incidents that, at the time, didn't affect his personal relationships with his family, friends, and colleagues (or so he thought). However, a short time after his first deployment during November 2001 where a life-threatening situation occurred (one-one confrontation with a Taliban sympathizer pointing his weapon in Sharpe's face during Entry Control Point Checks), he began to act violently towards his family, friends and himself.
So, in July 2009, Sharpe (with his Faith in God) set out on a mission to share his personal struggles and success stories with fellow military veterans, active duty military, law enforcement, first responders, the families survived, and trauma nurses and doctors suffering from PTS or similar symptoms. Sharpe's hope is that Companions For Heroes (C4H) will aid them in their recovery while at the same time saving our nation's shelter and rescue animals.
Today, C4H has aided over 1,500 of our nation's heroes while finding loving homes for shelter and rescue pets since its inception.
Discover more at http://companionsforheroes.org/ or click on image: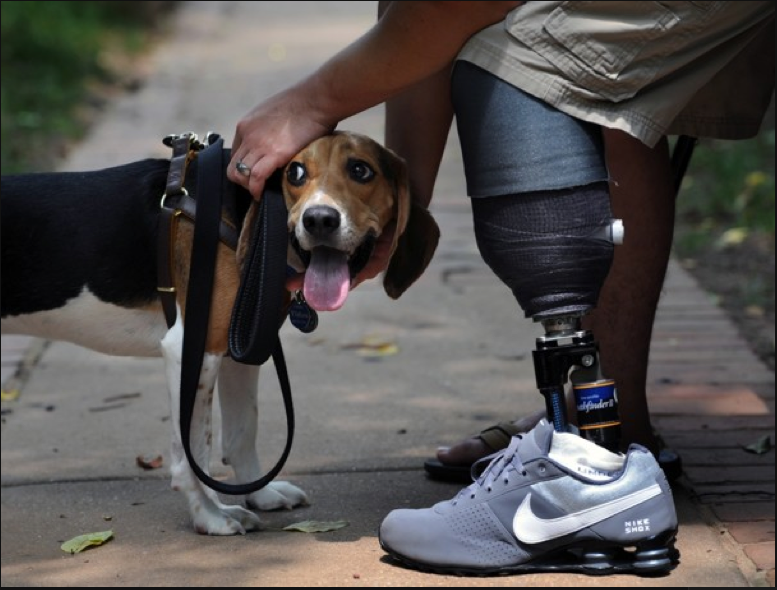 ---